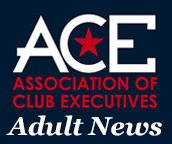 Courtesy of the Association of Club Executives
Florida: A popular Boynton Beach adult club Platinum Showgirls was shut down late last Friday night after a raid and a four-month long investigation. The raid included members of the SWAT team, who entered with their guns drawn. "This establishment has generated numerous complaints not only from the residential neighborhoods nearby, but from citizens throughout the city," Chief G. Matthew Immler said. "Tonight's operation is the culmination of that investigation and the reduction of untoward illegal activity that adversely affects the safety of our citizens and the image of our city." According to the Boynton Beach Police Department, more than 50 felony and misdemeanor charges have been filed against 30 employees, including the club owner for racketeering, trafficking in oxycodone, sale of cocaine, deriving support from proceeds of prostitution and felony public nuisance, among other crimes. The club managers are charged with racketeering, felony public nuisance, deriving support from the proceeds of prostitution and allowing employees to engage in prohibited acts. WPBF News also reported that Platinum Showgirls violated county ordinances by allowing many of its dancers to perform lap dances, work without ID cards and drink underage with customers. In June, undercover officers began going into the club attempting to buy drugs. Within days, authorities said they were buying hundreds of dollars worth of cocaine and prescription painkillers from dancers. Detectives have identified one woman as the "madam" after she negotiated the prices for girls and private rooms with undercover officers. The state will now file an injunction to keep the club's doors closed and the Division of Alcoholic Beverages and Tobacco is working to revoke its liquor license.

Massachusetts: Two dancers say they've been stripped of their employee rights. So they've filed suit against a MA adult club, claiming it illegally classified them as independent contractors to avoid paying them any wages, overtime and benefits. The ladies maintain their nude bumping and gyrating qualifies them as because they're the star attractions of this particular gentleman's club. They work for tips only and say they deserve at least the state's full $8 hourly minimum wage because the club takes back a portion of their tips in fees. They must pay the club a $50 to $150 fee per shift to dance and an additional fee if they don't participate in a scheduled dance, court documents state. The lawsuit, filed in Salem Superior Court, maintains the club is violating the state's independent contractor law, which classifies workers as "employees" if they perform the primary work of a business and if their work is substantially controlled by the business. The dancers claim that most aspects of their jobs are club controlled, including work schedules, wardrobe and music, according to court documents. "People are paying a cover charge . . . and inflated prices for drinks, and it's all because of these dancers who don't receive any wages or protections," attorney Todd Cochran said. "The Golden Banana has been saving money on taxes, workmen's comp, unemployment and Social Security by not paying the dancers a penny." About 70 dancers could join the suit if it gets class-action status, according to Cochran. The lawsuit mirrors two others filed by Cochran on behalf of strippers at Ten's Show Club in Salisbury last month and King Arthur's Lounge in Chelsea in 2007.